The MOST important part...our team.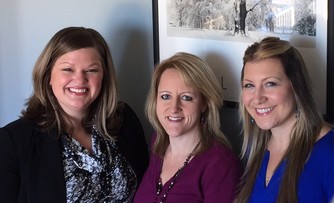 In 2014 A Cloud For You was blessed to be able to add 2 incredible women to our team.
Julie Hay
and
Alisa Hinton
are amazing, relationship focused women who thrive on helping others. They are an incredible asset to us and our clients, and we are all looking forward to getting to know you.
---
How are we different?

Some companies store you server, some let you save data...we take your server and all of your computers, put them in a secure data center, centralizing everything and giving you the exact same computer, information, programs, etc no matter where you are and what device you log in on. For the first time your employees in multiple locations, or even working from home, can have the exact same access to everything, as if they were sitting in the same office. All of this, plus faster and better equipment.

What can you expect with us?

The BEST Customer Service you have ever received - Period!
Someone who will listen to what you need, and help you get it!
Years of industry experience with manufacturers and providers - we know how to work with them to get the best solution at the best price.

After over 15 years of working with small to mid sized businesses with their printing environment, I consistently saw a need for more mobile, complete, and scalable solutions that were only available for enterprise level clients. A Cloud For You was born in 2014 when I learned about CompleteCloud and Desktops2Go options. I knew I had to bring this technology to the people who need it. and we look forward to truly becoming partners with our clients, developing long lasting relationships and becoming a resource to help in any way we can.